Hits: 2656
MAKING THE WORLD A BETTER PLACE
Free Spirits Community started in 2020 in the Netherlands with a group of people that desires living in a community. A few people visited several properties, but there always is one hick up, which is money. Time passed by and a lot of things happened in the world. In the beginning of 2021 Jorinde asked some people in the group if they would really want to take action to create communities and immediately 50 people subscribed. Of course creating communities take a lot of time and energy. And expenses are made to create an online community (platform) to organize creating offline communities. We are determined to create our new earth with passion, enthusiasm and creativity. Our community is a place where people feel safe. Where they can be themselves. Where they can explore talents and where they can live close to nature with likeminded people.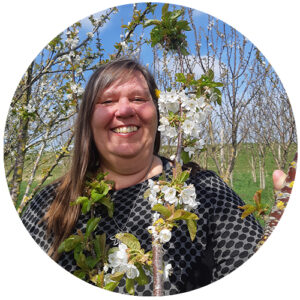 Hello, my name is Erma. I am 52 years old and I live in the west of the Netherlands. My role at Free Spirits Community is chairman of the church and I am manager of one of the projects of Free Spirits Community: Free Spirits Village West NL. In my daily life I am a Trainer, Therapist, Mediator and Coach with a background in education and management. In my youth (in the seventies) I lived in a village by the sea and the houses had no locks. You discovered automatically if someone was at home or not. Our neighbors watched each other's children, so I felt free to go wherever I wanted. My dream is to honor each person as a creator and to create together with the abundance of life force of our earth. Enjoying the source together, guiding our children in their own development and mirroring each other so that we can experience ourselves in all facets of our existence. Each phase of life feels valuable to me to fully deliver and share from. That is why I quickly joined Free Spirits Community, to be able to contribute to a new earth that we leave more beautiful than we found her. My vision for Free Spirits Community is that I have great faith in people and their creative power. We are responsible for our own lives and health and we cannot live without each other. As a result, I and my children long for a new earth. To this end, we use our creative power and invite others to join us. Everyone's needs can be met and I see it as a goal to see together how we can make that happen.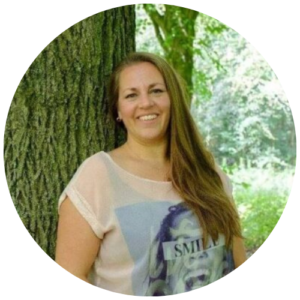 Hello, my name is Jorinde. I am 40 years old and I live in the middle of the Netherlands. I am a proud mother, daughter, sister and friend. I founded Free Spirits Community after a beautiful vision about the new earth. My role at Free Spirits Community is that of Secretary as my background is in the field of office-, communication- and event management and process optimization. We never have a dull moment and there are many things to do to build this initiative. In addition to my part-time self-employment, I started my coaching practice in 2010 where I support people to create their own future by drawing and writing about their true desires. I grew up in a small housing group and after a few years my parents moved to a farming village. We had a nice house with a big vegetable garden and a big lawn, with a very high swing. We lived in harmony with nature and in abundance. The true meaning of freedom for me is to be self-sufficient and autonomous. My desire is to create a new earth with like-minded people. I grew up with spirituality and I have had a vision of the new earth and it is my mission to build villages on that new earth. The journey to the new earth begins with an inner journey. From there we can start to manifest. I use my infinite inspiration from Source to create. Because we are creators. And this is exactly why I started Free Spirits Community. The most important thing for me is that people follow their hearts. The new earth is already there. Now to take the step to live by it.
Hello, my name is Willemijn. I am 49 years old and I live in the middle of the Netherlands. My role at Free Spirits Community is treasurer and master of ceremonies. In daily life I work as a pastor and I have a broad experience in working in and for a church.
Free Spirits Community brings together all beautiful initiatives that are building a new earth. A new earth with people living their highest potential and values. Our Free Spirits create communities on earth to live in total freedom and close to nature. We create by the principles of Anastasia (Books of Vladimir Mergre). These are our highest values:
Love, Freedom, Nature,

Creation, Connection,
Harmony,
Respect, 
Abundance,
 Joy 
Free Spirits Community builds an online and offline communities with all aspects of life 
Self Sustainability
It is time to create heaven on earth by being self sustainable, to work together with nature, to take care of mother Gaia and to be healthy and happy people. This means fresh water, own food and energy supply.
education
Nowadays we can create a different way of teaching ourselves and you children about life. We could do unschooling and find new ways of learning. We should being guides to our children and to listen to them.
Sovereignty
There is a lot more to learn about our identity, our history and about being a free human of flesh and blood on this beautiful planet. We all have the right to live at a place to be happy and healthy.
Consciousness
The world has changed rapidly and more en more people are aware of what is going on. There is a big shift in consciousness. It leads to our highest potential. We are amazing beings, creators and manifestors.
Living together
To have our own space and a piece of land to create our new earth on, we are looking for farmers, landlords, owners of land that would love to create self sustaining communities. We would love to connect to you.
Healthcare
In every community will be a healing centre. A place to relax, to cure diseases, to heal and to transform. We will use this space to come together. We have so much potential and we should take care of our divine bodies.
TEchnology
Technology is part of our world and it should be used for the good of all. We will show you new ways of technology and to  connect online. We call this ethical technology. It should support us, not rule us.
Market place
We love to share what we create. This place is a place of abundance. When we all give something, nobody has to live in short. So give freely, receive freely, let us be the greatest sharing community ever seen.
Value (Finances)
We use the current system to create a new way of financing, doing business, trading goods and sharing? To use it for the good of all.
Working together
Free spirits do what they love most. They do not even call it work. It is more like work, it is creation. And creating is what we do. Every minute of the day.
Joyous events
Free spirits love to celebrate.  We celebrate successes and we feel gratitude for life. Free spirits love to dance, chat, share, love and connect.
Inspiration
Do you need inspiration? In our platform we share interesting workshops, books, pdf's, blogs, video's and other content to be inspired.