Hits: 4519
Help us create a new earth
Do you want to spend your money in a sustainable and helpful way? Do you want to contribute to an amazing earth? Do you love freedom and communities?
Please donate now!
Do you want to live in a new world? Are you ready to work on a new earth full of love, freedom, nature, abundance, harmony, co-creation, connection and joy? Do you want to use your beautiful talents to achieve this? Do you think everyone deserves to use their talents to fulfill their life mission and make earth a beautiful place? We are looking for you!
We are a group of people with different talents and visions with a communal goal: creating a beautiful new world in which everyone can be themselves and live in harmony with the earth and each other. Love, Freedom, Nature, Creation, Connection, Harmony, Abundance and Joy are core words in which we find each other.
The wish of a lot of people is to live in nature and create a beautiful self sustainable place. It is what we feel humans need to live healthy, happy and from the heart. Some dream of living in a close community, others want to live in a self-sustaining way. We are dreaming of traveling freely between communities or have likeminded dreams. Together we build communities, big or small, wherein we can feel at home. We create communities in several countries. We connect with all the initiatives that are out there to show what possibilities there already are. And we would love to have you with us to help, share, support and connect each other to create a new earth. Please join our great team of members, we will help you to live your dream too.
Love, Freedom, Nature,
Creation, Connection,
Harmony,
Respect,

Abundance,

 Joy 
We are growing and we can use everyone's skills. Every minute, hour or any amount of help we can use. Your talent can be anything. From a born talent to an acquired talent, everything is welcome. Even if you think your talent is small and normal, probably it is very useful to build an amazing society together. You can also help us if you want to develop your talent. There are many people helping who already mastered their talent and you can maybe work together with them. You can also discover your talent or do what you always wanted to try but never got the opportunity to try.
Do what you like to do is what we want to offer you.
If you do things with joy and happiness, beautiful things will flourish.
The opportunities for this network are enormous. However, we can only fulfill these opportunities if people like you join us. See the benefits of this platform below.
Access to our online community
In our online you will have access to a lot of information about community life. We will collaborate on the various topics and we will meet and connect. It is a way to already live in a new earth with likeminded people.
Connect with likeminded people
You will meet new and likeminded people in this group. They all live by the value of Free Spirits Community. There is a social network. You can attend on- and offline meetings. You can even join the dating group if you look for someone special.
Explore talents
We all have something unique to offer. We believe eploring talents is important. Your help, energy and skills are very usefull when creating a new earth. You can join the topic of your interest and of course learn a lot about community life.
Working together
There is a lot of work to do in a community. First of all we would like to ask you where you want to contribute. In the several spaces we collaborate, share documents, fulfill tasks. Together we create real communities for free spirits.
Share talents and goods in the marketplace
We believe in a community of abundance. This means we all work for the benefit of all. When we all give, nobody will have too little. In our marketplace we can share our talents, knowledge and goods. Sometimes paid, sometimes not. But it is all available.
We would love to welcome you as a member. We do have some expenses and would like to ask you to donate whatever you feel like to support us. We would love to welcome you in our online community.
Your membership is a small contribution to our community. We have some expenses on building the website and our online platform. The money will be used for these expenses and we will save the rest for reaching our goals. As we progress and when we have enough resources to reach our goal, our community can grow and thrive. 
How does the platform work?
In our platform there are several 'spaces' in which we collaborate together. You will be part of one of these spaces and work with the people in this space. The money you pay per month or per year contributes to each of the topics that are mentioned in the platform.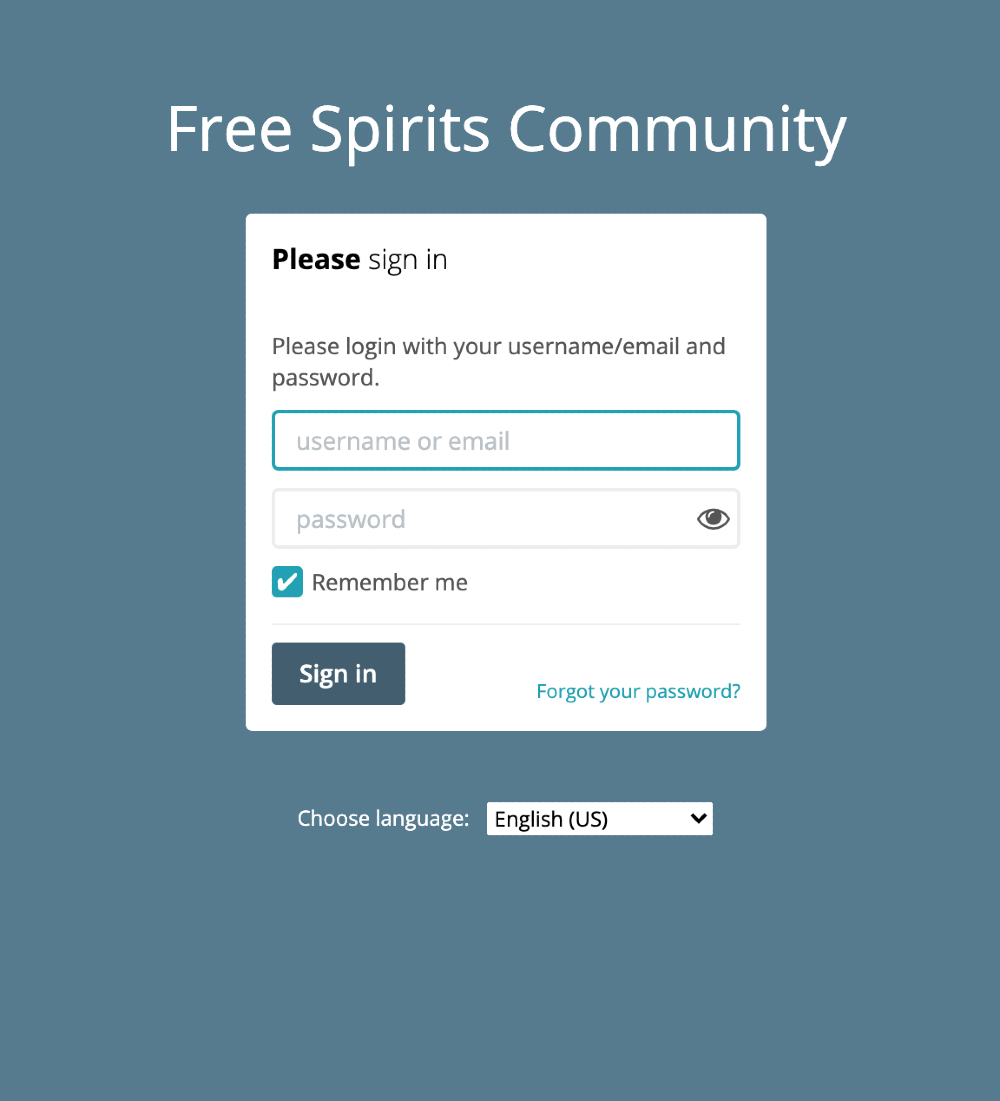 Self sustainability


Education
Sovereignty
Consciousness
Living together
Healtcare
Technology
Marketplace
Value (Finance)
Working together
Joyous events


Inspiration
2. Start socializing, collaborating, meeting and creating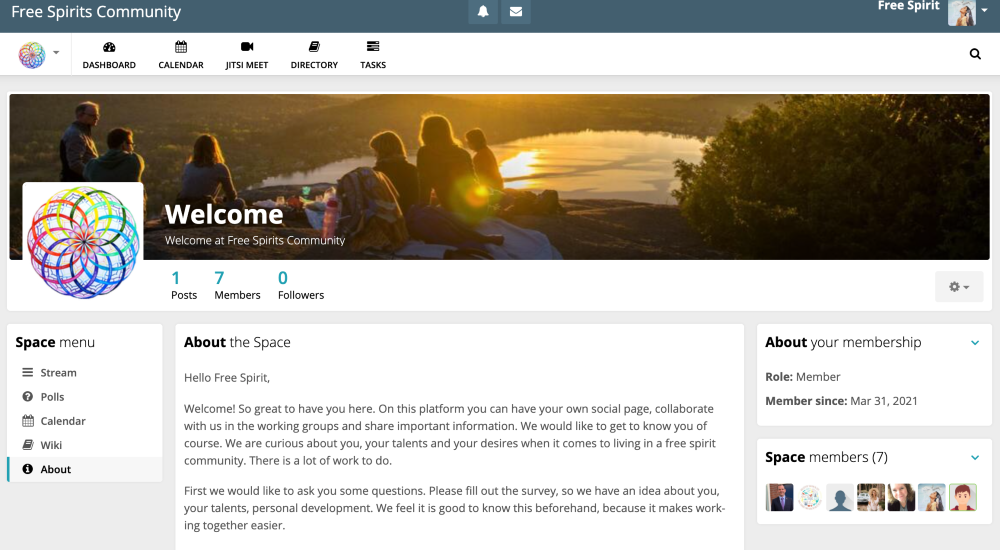 We envision world full of beautiful trees and with plenty of water. The sun lights our hearts and birds are singing. You see the most beautiful colors in nature and people are working, creating, laughing, eating and celebrating together. We are happy, because we use our talents and skills to make something great of the place we live in. We are creating a new (heaven on) earth.