Hits: 149
Would you like to contribute to our goals? Donate now! We are forever grateful!
What will your donation be used for?
Your donation is a great contribution to our community. It is used for our low expenses and to achieve our goals. Below is a timeline of goals and the money we need to reach each goal. As we progress and if we have enough funds to reach our goal, our community can grow and prosper.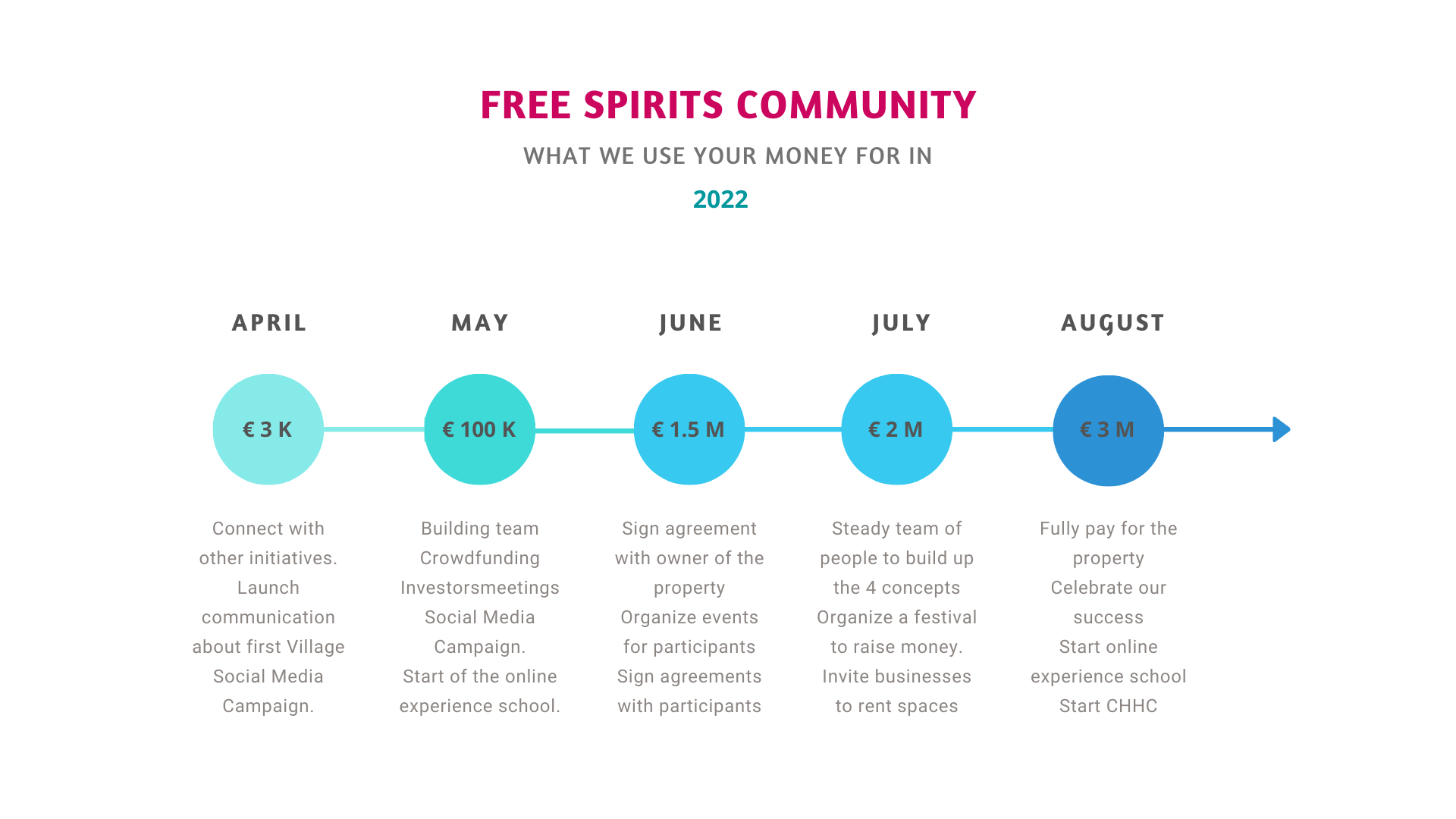 Love, Freedom, Nature, Creation, Connection, Harmony, Abundance, Respect, Enjoyment